Macquarie University
Website and Online Marketing
Overview
Over the past 3 years, T-bone has been working closely with Macquarie University, providing over 20 customised digital solutions for a range of marketing initiatives.
University Website Re-design
MQ Hearing Hub Website
Open Day website
Info Day website
MyMQ Domestic and International student recruitment campaigns - Design and development and execution
50 Year Jubilee Digital Hub
Extensive API Integration




Macquarie University Open Day
Open Day is the biggest day on the university marketing calendar. In the lead up to Open Day 2013 Macquarie University wanted to engage with their target audience in a more interactive and social format. The primary goal of the Open-day planner design was to enable users with unique sets of interests to easily find events they would like to attend, without the need to funnel through an onerous questioning process.
With a large percentage of the audience engaging with the university for the first time it was a great opportunity to embody the university's brand essence throughout the user experience. The success of the design was seen through high user engagement, registrations and social media impressions.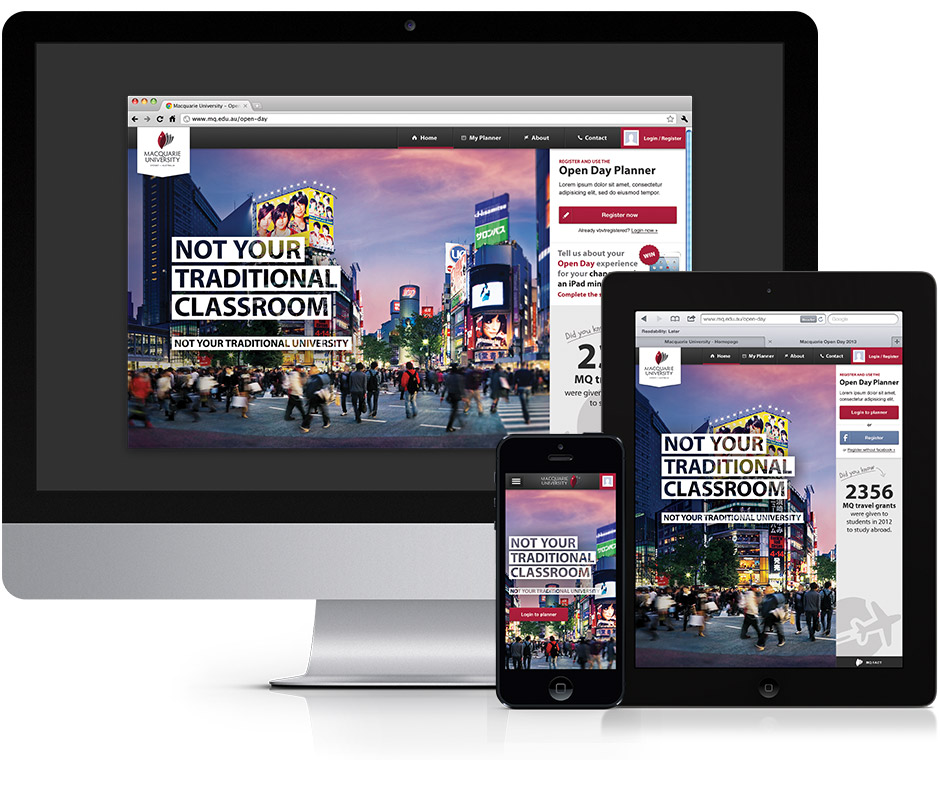 MyMQ Send Campaign 2013
T-bone have managed the digital execution of key Domestic and International student recruitment campaigns for Macquarie University. Personalised URLs (PURLs), developed by T-bone, have been an integral component of these campaigns for many years. Running over a 4-6 month period, the PURLs undergo many design and content iterations, following the enrollment cycle and decision making process of school leavers and prospective students.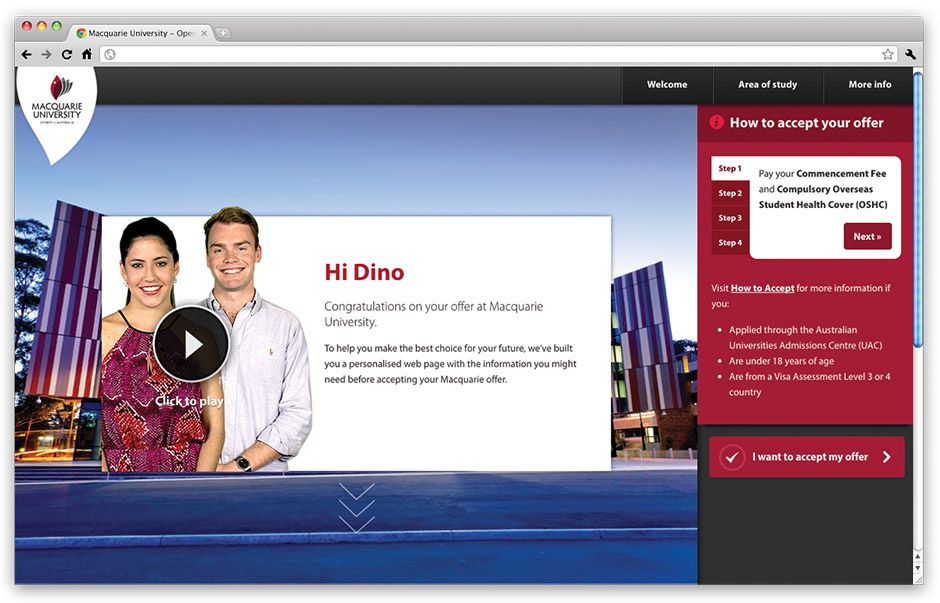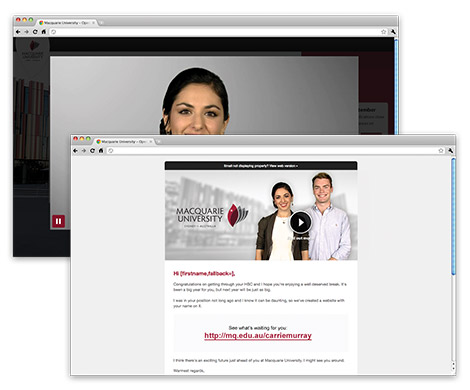 The execution of these campaigns include the following:
Personalised URL parallax and responsive landing pages
Personalised Video content by student name
Discipline and interest specific content
Extensive Facebook and Twitter API integration
Tailored social content feeds
The Result
61-73% open rate across all recipient categories
54-68% click-through rate across all recipient categories