Just Cuts
Website and iPhone app
Overview
Just Cuts have been a key T-bone client since 1999. Over this time, T-bone have developed multiple consumer facing websites, business critical web applications, POS integrations and social media campaigns, as well as providing digital strategy.
Project Summary
Below is a list of some of the projects we have worked on with Just Cuts:
Website Redesign
Mobile Friendly website
iPhone and Google Android App
Franchise Extranet
Facebook Apps/Competitions
Just Cuts Website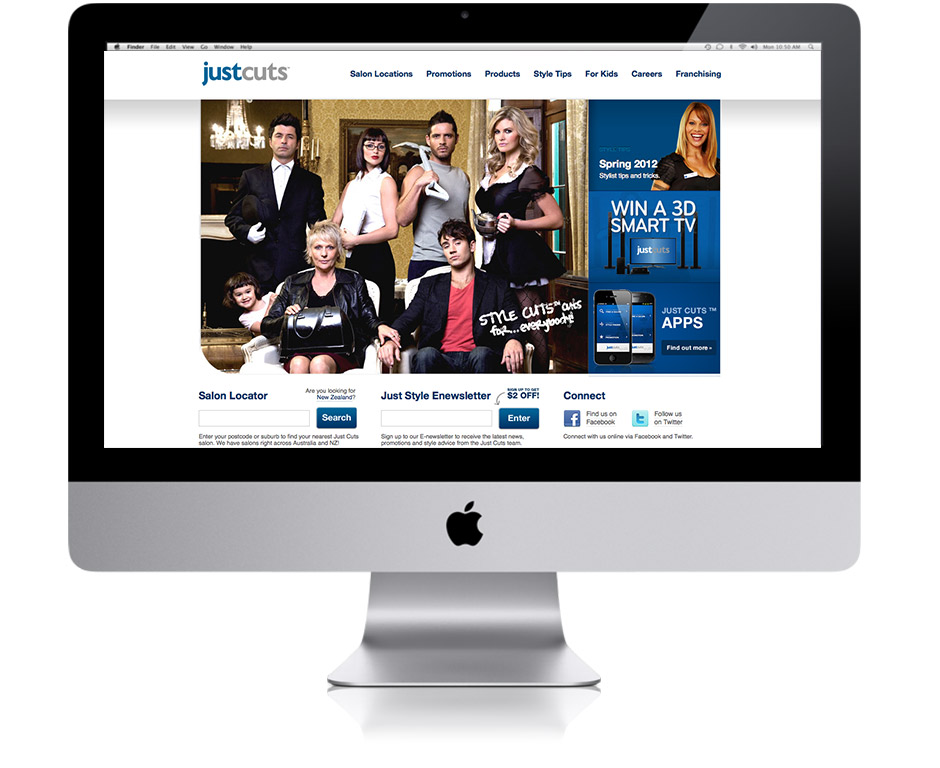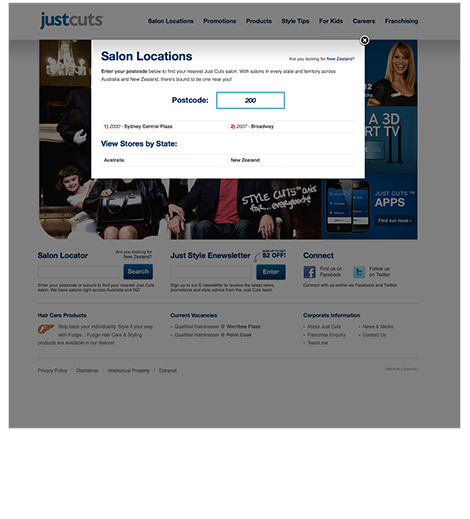 Step 1 - Salon Locator Popup
User enters postcode which then filters all the postcodes as the user types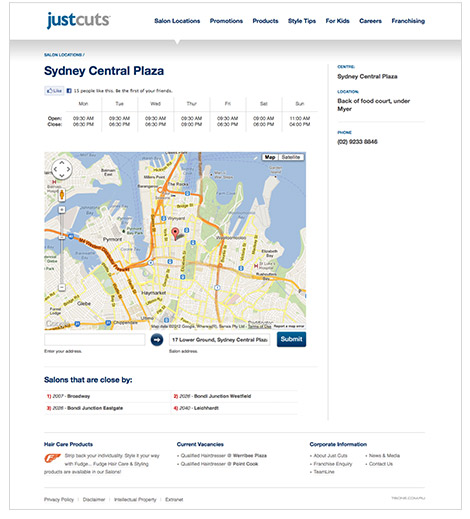 Step 2 - Salon Details Page
User enters postcode which then filters all the postcodes as the user types
Just Cuts Mobile Website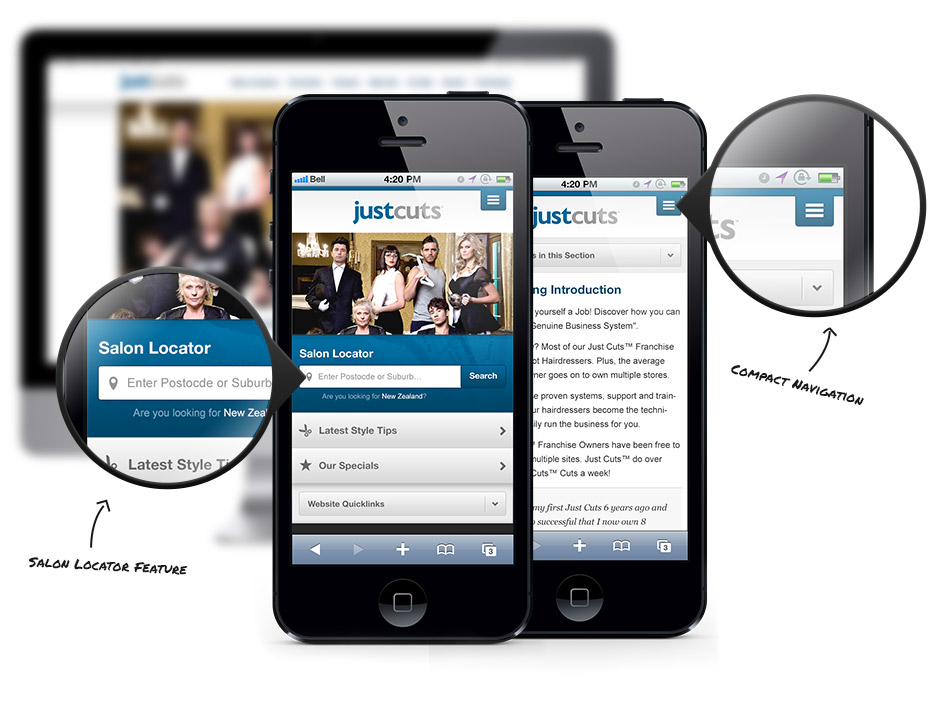 Responsive design to accommodate multiple screen sizes
Having a scalable design enables us to future proof the mobile website for any new mobile screen sizes.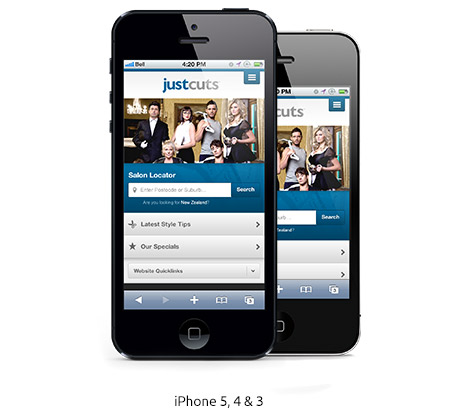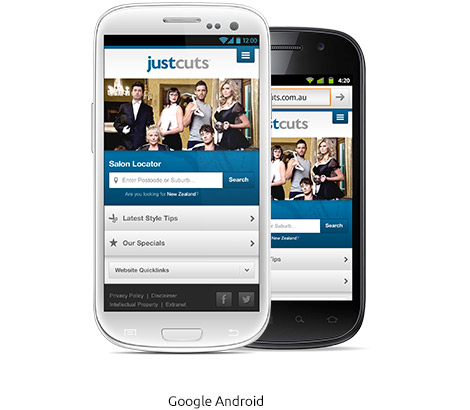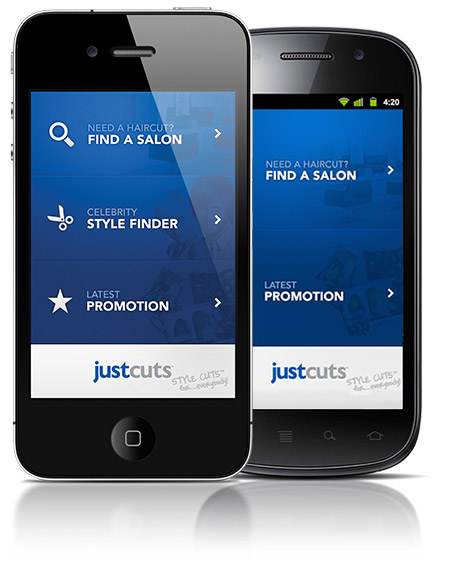 Justcuts Facebook Competition
In February 2012, T-bone teamed up with Just Cuts to design a competition supporting the iphone applications which ran for 6 weeks, and allowed users to enter their new style cut via a custom-built Facebook application (after being pre-approved by a Just Cuts team member) to go into the draw to win a major or minor prize. Winners were selected via voting from Facebook fans.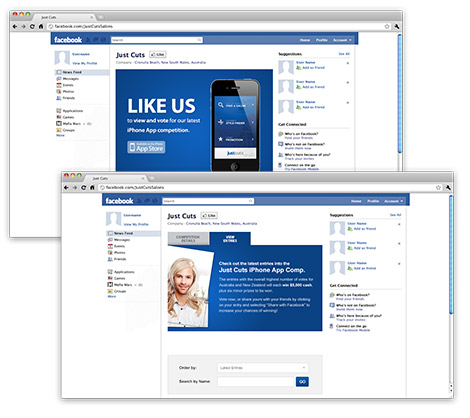 RESULTS
Total app downloads during competition = 4,599 (63% of total downloads) +163 entries via the iphone applications +2,552 likes from Facebook advertising during the campaign.
Despite managing with the use of vote exchange sites by entrants, the competition was a success and both the iphone application and the Facebook page have generated strong long- term interest.