W​ith 125 years of history, James Hardie is a household name in innovative build products.
Sub-brand, Scyon is an attractive, intelligent alternative to bricks and mortar for domestic and commercial use.
THE CHALLENGE
The Scyon brand image was struggling against an aged, clunky website. James Hardie came to T-bone requesting a site that would inspire users looking to build or renovate.
Their instruction was to create a vision of a beautiful home, made possible by the Scyon product range.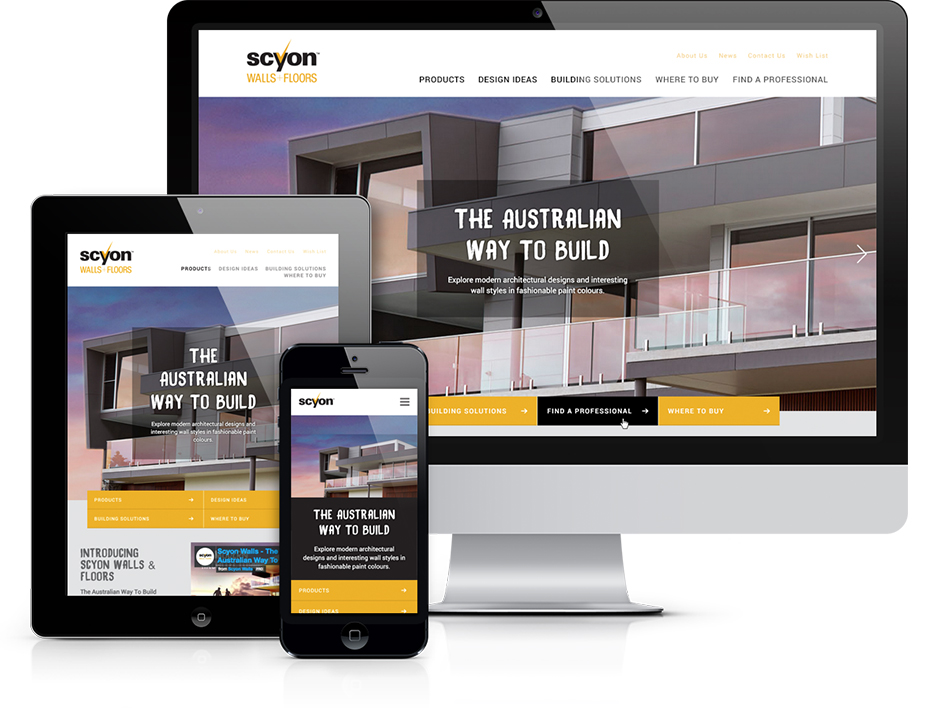 THE SOLUTION
T-bone created Design Ideas, a filtered gallery wall that would allow users to refine results by new home or renovation and by social channels. Users are presented with a range of case studies and design snippets to be inspired.
To ensure this section is always current, T-bone developed a mobile optimised case study form page that allows James Hardie field staff to quickly and easy submit new design snippets. The responsive CMS allows on-the-go moderation and publishing to the site.
All case studies are linked to relevant product detail pages and vice versa using tag cloud. In this way the user is easily linked to related content creating an intelligent goal funnel.
Tag cloud technology also allows users to easily tab through images that match a specific product variation.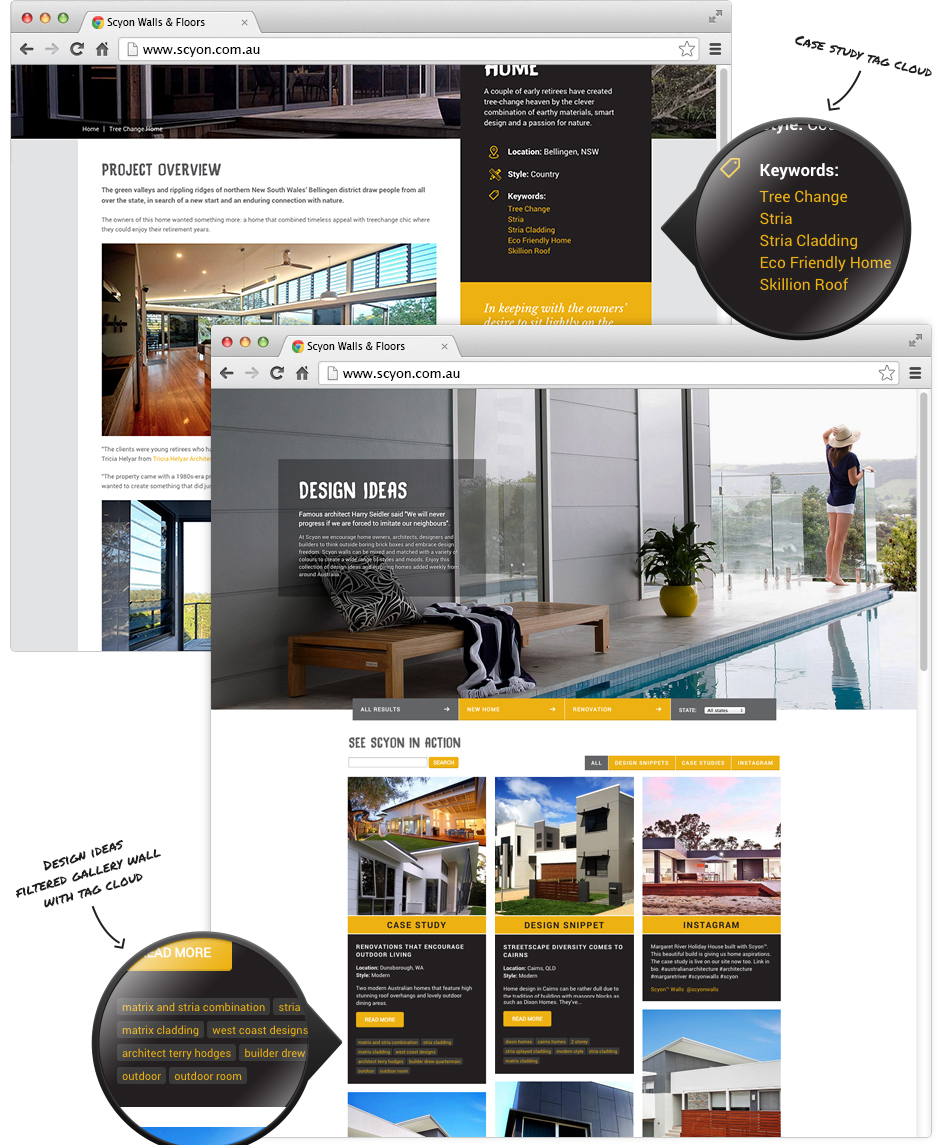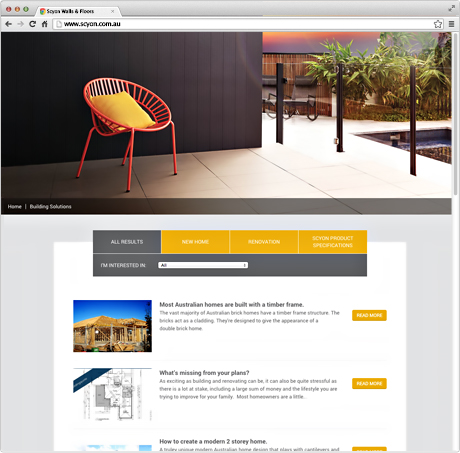 T​he Building Solutions section is essentially advice articles. A major component of the SEO strategy, T-bone guided James Hardie to develop articles that respond to unbranded google search terms and questions. Users are then funnelled through to key conversion areas.